OPENING SOON – Our on-line Natural HOME store…… store………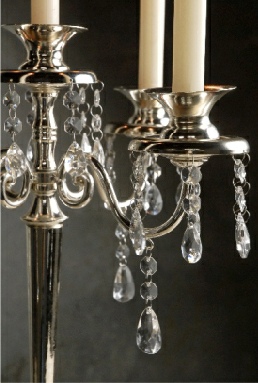 Here are some of the services we can provide depending on your requirements
Please remember that you can use us for as much or as little as you would like
We have found keeping everything under one roof can sometimes make life a little easier for you
Prices are inclusive of delivery, set up at venue and collection afterwards
------------------------------------

Real Bay Trees and Topiaries to hire for dressing inside and outside of the church and venue
(including delivery, set up & collection from venue) £30.00 per 5ft Bay Tree
------------------------------------
Chair Dressing Hire Prices
Chair Cover & Organza Sash with a choice of colour £2.20 per chair
Chair Cover & Organza Sash with a co-ordinted Silk or
Fresh Flower attachment £3.00 per chair
------------------------------------
Beautiful Hanging Hand Tied Arrangements & Chair/Pew Ends for the wedding ceremony
Prices from £10.00
------------------------------------
Bespoke Centrepieces producing the most elegant effect for any table
Hire Prices for:
5 Arm 60cm Silver Candelabra including Swarovski crystal drops,
Table mirror and 5 candles .…fab for weddings, Charity Balls or
any glam event! £25.00
Extra Long tapered Candles for that extra chic £2.00 each
Translucent Candle shades & Light Illumination for
Candelabras stunning by day & evening £5.00 each
Ivory Hat Boxes – 2 tier with Silk or Fresh Arrangements £30.00
Standing Hand Tied Silk Amaryllis in a choice of colours
with a tied Organza Bow £22.00
Glass Hurricane Mercury Silver Vase with Glitter Branches
& 2 Paper illuminated Lanterns in a choice of colours £26.00
or
Table illuminated Large Lanterns with silk flowers £20.00
in a choice of colours
…….both lantern choices are great .for Party & Prom celebrations
as an elegant the alternative to Balloons!
Giant Tall Cocktail Glass on a mirror with Floating Candles,
Fresh Flowers & table scatter crystals £26.00
Handmade Giant Champagne Paper Flower on
a 60cm Silver Candelabra and table mirror £30.00
(All prices include delivery, set up & collection from venue)
Paper Spheres (Full Ceiling) stunning by day and illuminating at night, working
with your colour of choice
(including delivery, set up and collection) Prices from £300.00
------------------------------------
Fresh Flowers for Bridal & Venue Decoration Prices
Handtied Bridal Bouquets from £50.00
Adult Bridesmaids from £35.00
Child Bridesmaids posy from £20.00
Table decorations from £25.00
'Thank you' arrangements from £25.00
------------------------------------
Wedding Favours – Prices Start from £1.60 each
choices include:
Glass Name Place Holders
Glass Hanging Hearts
Miniature Handmade Soaps in Hat Boxes,
Luxury Boxed Champagne Chocolate Truffles
------------------------------------
'Bon-Bon' Our Luxury Sweetie Table with a difference ………….Mmm tempted?!
Price £6.00 per head
------------------------------------
Cake Makers, we can put you in contact with Cake Makers who can offer different styles of
beautiful handmade cakes – Please enquire
We also provide pricing on our Event Packages Page -
'Event Styling Prices at a Glance'